The most exciting part of our Total Energy programme is the fantastic variety of what we like to call 'wow equipment'. 
Each piece of equipment rotates around each of our 5 venues of the Holiday Camps.Our high energy sports and activities include the use of our custom facilities for the kids to go nuts with. 
Archery – Targets are laid out as we give children the chance to test their archery skills with our bow and safe ended arrows. 
The Beast – Our 40-foot inflatable assault course! 
Bouncy Castles – We have a variety of super fun bouncy castles for kids to go bonkers bouncing! 
Speed Cage – Inflatable football goal where kids get the chance to measure the speed of their shot!
Go-Karts – We get the kids racing in our fantastic push Go-Karts! 
Summer 2019 WOW Equipment Timetable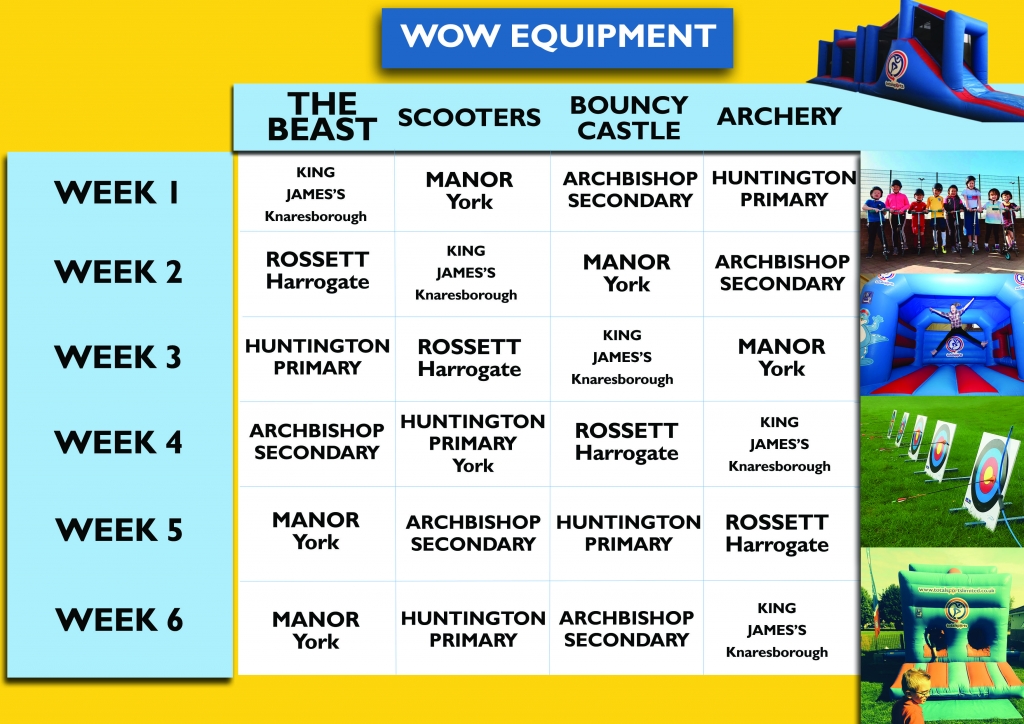 SCOOTERS
Great for whizzing around all day on these! Kids love the scooters and they are doing lots of exercise at the same time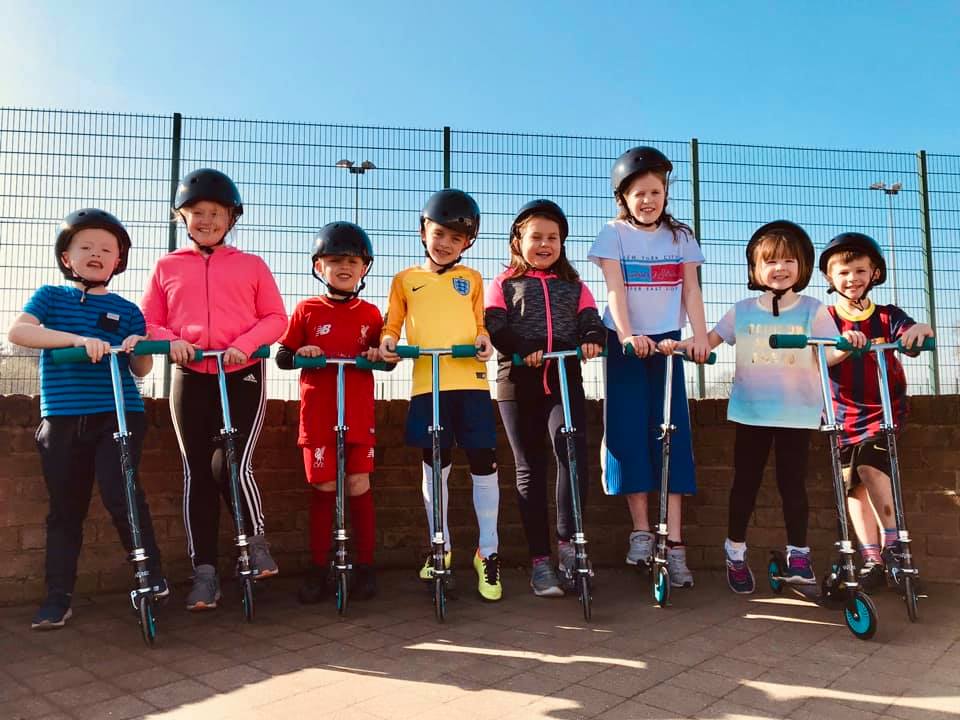 THE BEAST
If you join one of our Total Energy Clubs, you will most likely come across our 40-foot inflatable assault course A.K.A 'The Beast'. If that doesn't tempt you, then nothing will!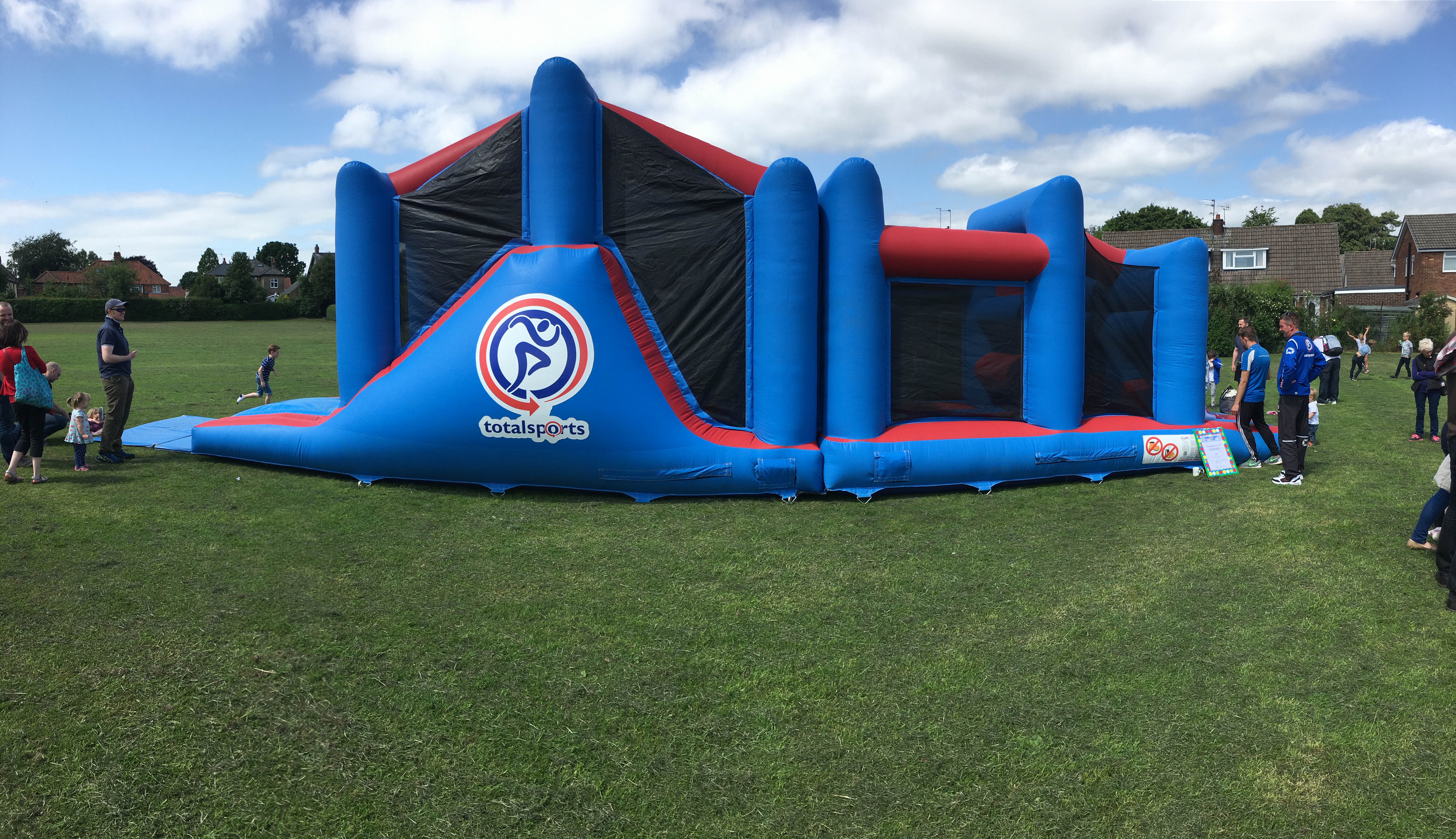 ARCHERY
Ever fantasised over being the next Robin Hood or Legolas? 
Well with our Archery equipment, we can make your dreams come true! (kind of).
We will set the targets out and give kids the chance to test their aim with a bow and arrow, but don't worry! The arrows have safe ended rubber sucker tips, so there is no risk at hand.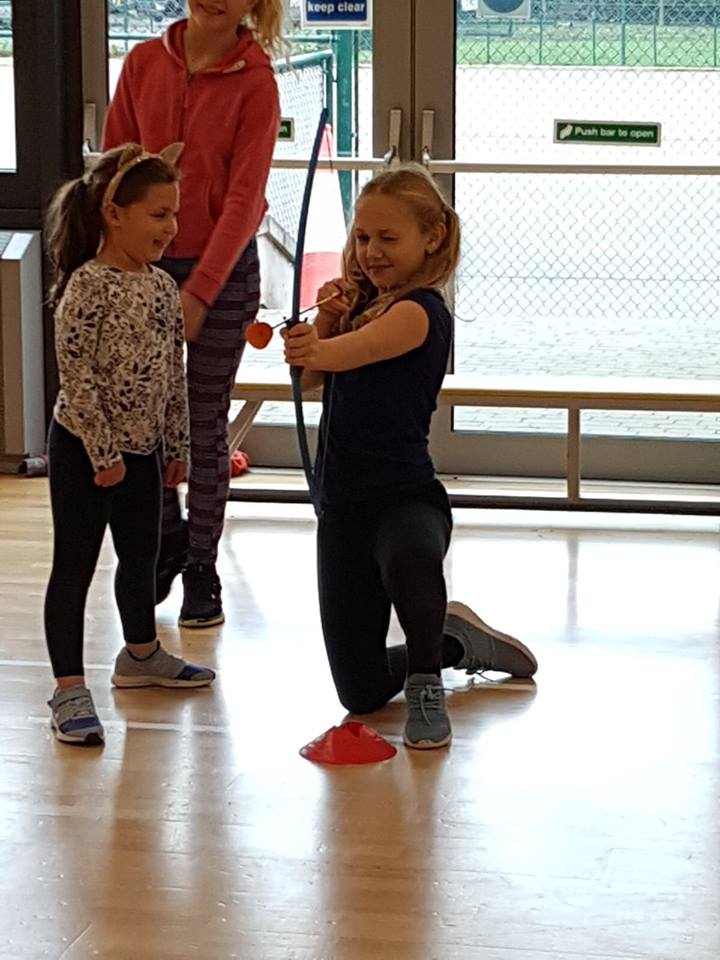 GO KARTS 
Ready, Set, PEDAL! 
Our push-pedal karts are a super fun and efficient way of keeping the kids active. We'll set out a track, grid'em up on the starting line, and let them pedal like mad to the finish!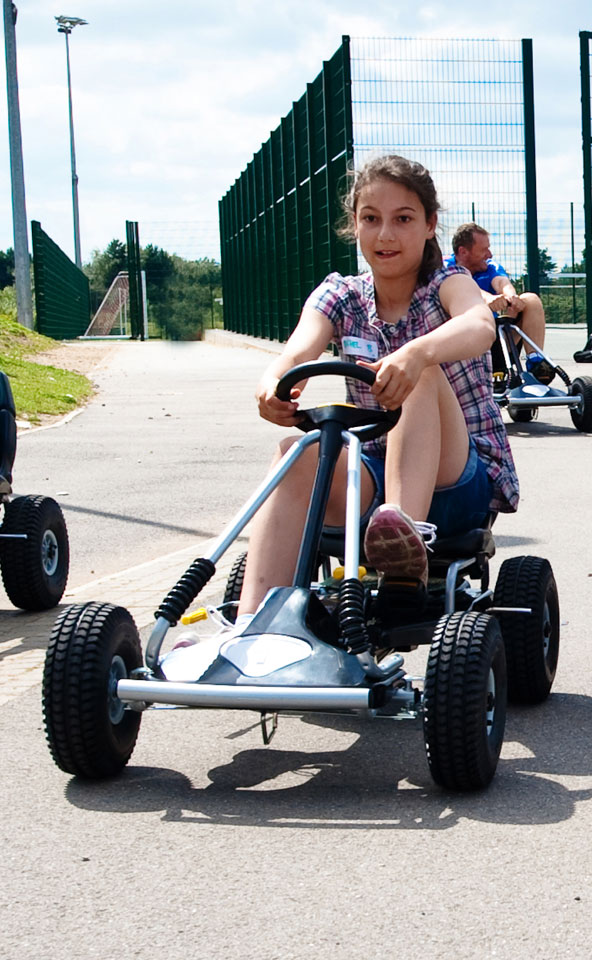 BOUNCY CASTLES
Let's Bounce!
Who doesn't love a good bouncy castle? If you think THE BEAST might be a bit much for your little ones, then let them go nuts on our slightly smaller bouncy castle, equipped with an amazing inflatable slide!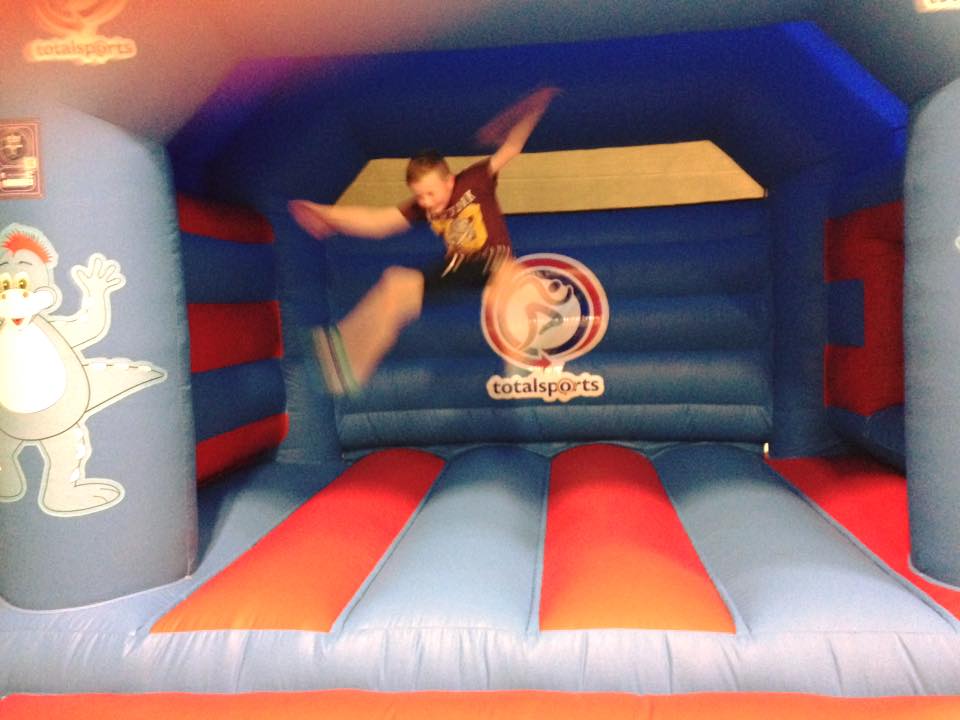 This is the best thing to come out of this summer, I was a bit doubious about it at first wondering if my son would enjoy it but he absolutely loved it. So much that he wanted to go back again and again. Staff brilliant, we will be coming back again in the next holidays.
Great sport teachers. They are fab while teaching PE in schools and fab at running the holiday club. I don't even need childcare throughout the holiday but have paid for it several times as my son just loves attending. All the staff are very friendly and brilliant with the kids.
After 3 weeks of holiday clubs, our little one has enjoyed the first night of Football Academy, he is learning so much and will only get better with the skills shared from all involved.
Can't speak more highly of this holiday club. My son loves it, lots of activities, great venue and staff highly recommend. We will be using again for future holidays.
My little boy really enjoyed Total Sports this summer. I would have no hesitation in using you again.