A STANDARD DAY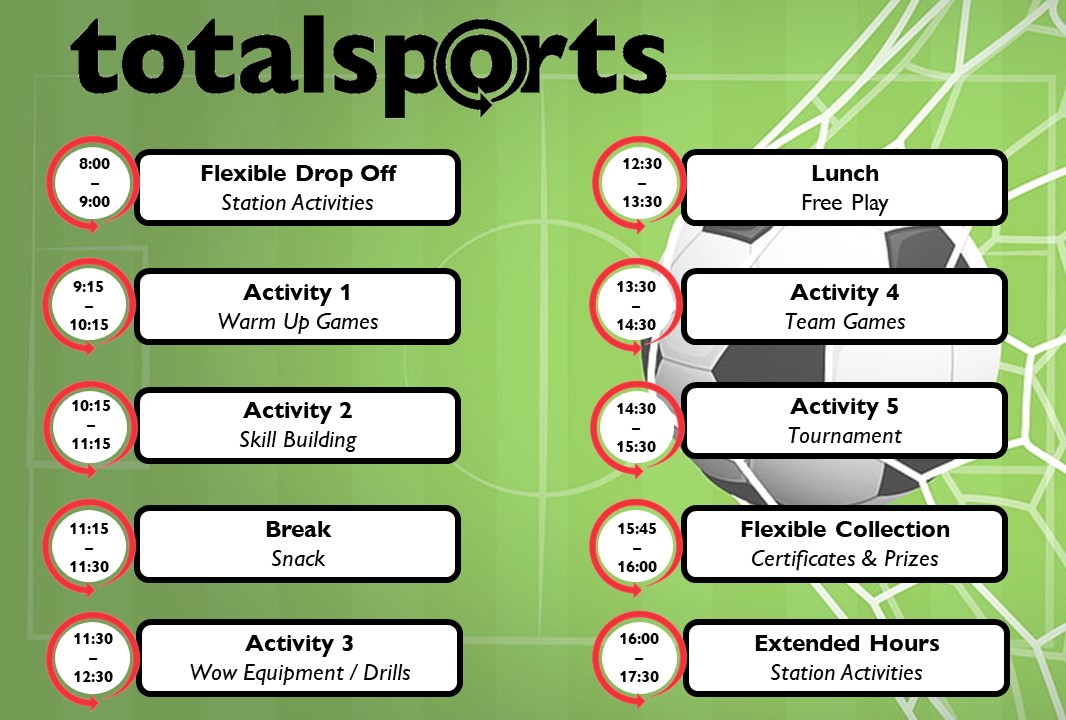 Our Total Football programme is themed daily and will develop all core skills throughout the week. The timings are the same as with Total Energy, so siblings and friends on different programmes can still see each other at break and free play.
WHAT TO BRING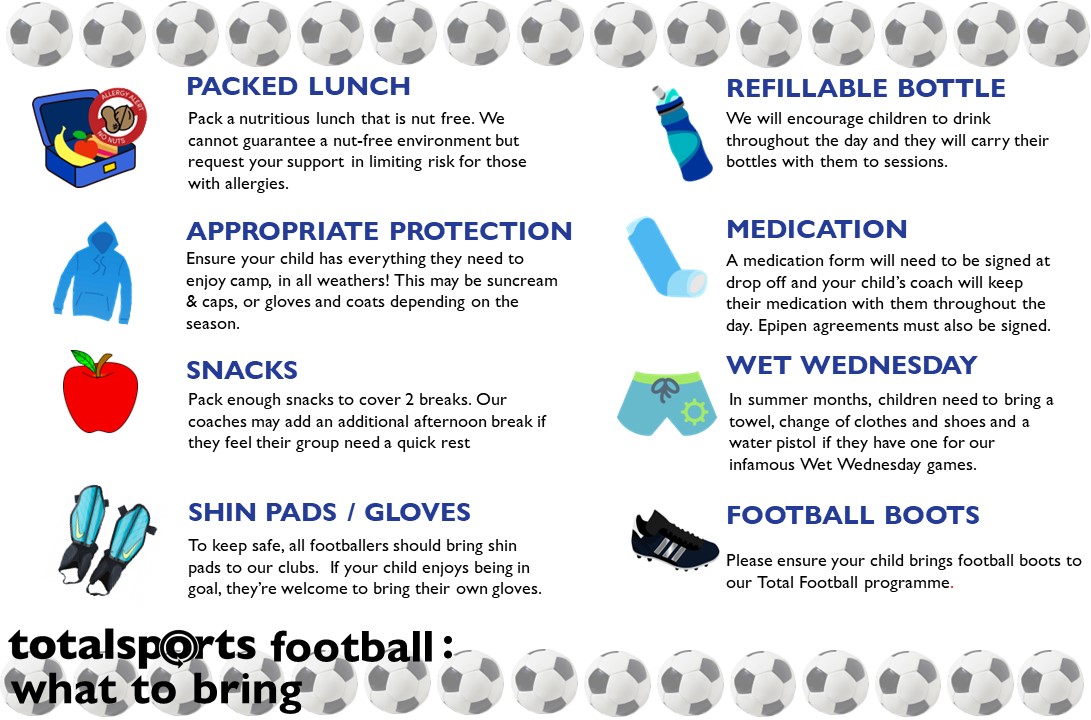 Here is the standard pack list for Total Football. To make best use of facilities at our venues, our footballers will be outdoors whenever possible. If rain is forecast, please ensure your child has some spare kit and a warm coat.
My little boy really enjoyed Total Sports this summer. I would have no hesitation in using you again.
Can't speak more highly of this holiday club. My son loves it, lots of activities, great venue and staff highly recommend. We will be using again for future holidays.
After 3 weeks of holiday clubs, our little one has enjoyed the first night of Football Academy, he is learning so much and will only get better with the skills shared from all involved.
Great sport teachers. They are fab while teaching PE in schools and fab at running the holiday club. I don't even need childcare throughout the holiday but have paid for it several times as my son just loves attending. All the staff are very friendly and brilliant with the kids.
This is the best thing to come out of this summer, I was a bit doubious about it at first wondering if my son would enjoy it but he absolutely loved it. So much that he wanted to go back again and again. Staff brilliant, we will be coming back again in the next holidays.